Moving your IT infrastructure doesn't have to be a massive headache if you get professional help.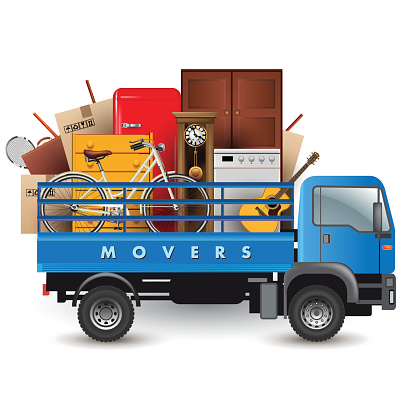 Relocating to a new office space is an exciting prospect, but if the thought of moving your IT infrastructure scares you a bit, you are not alone. Moving a network is a big job full of potential pitfalls. Any glitches can throw your office offline for days or even weeks and substantially disrupt your business. Getting professional assistance, as early as possible, is well worth it, and we can help.
Many questions must be answered in advance of the move. Careful planning and attention to detail are critical to success. It's important to start the planning process long before the actual move. In fact, it's a good idea to get a consultation before you even contract for the new office space to make sure that IT needs are adequately considered when choosing a location.
If you're building a new space, you have the opportunity to design a network infrastructure that exactly suits your needs from the ground up. If you're moving to an existing building, it's likely some adjustments or renovations will be necessary. Figuring these things out ahead of time will make all the difference when moving day arrives.
We'll help you answer the big questions, such as:
How much downtime will you have?
How much will the move cost?
What adjustments need to be made to your current hardware and software setup to make it work in the new location?
We'll also handle all the details, and there are many of them! Here are just a few of the key things we'll consider when helping you make a move:
Are there enough electrical outlets and are they located where you need them? If not, how can you fix this?
Where will your servers go? Do you need to install a special cooling system and/or a locking door? Quite likely the server room will need additional electrical work if supporting multiple servers.
Where will you run network cables? If you don't plan this out ahead of time, you can quickly end up with unsatisfactory solutions, such as running cable beneath carpets.
What kind of cabling do you need? Your choice of cables will determine your maximum network speed and whether or not you'll need extra equipment such as repeaters, so it's important to choose wisely. Installation costs can vary substantially as well, so it's worthwhile to investigate multiple suppliers.
What kind of external network connectivity is available at your new location and how long will it take to set it up? Will you need to change any equipment? For example, if you're currently using DSL but that isn't available at the new location, you'll need to switch to cable, a T1 connection, or even a satellite connection. Any of these can take several days or longer to order, install, and configure, so this needs to be determined well in advance.
Of course, in addition to all of the advance planning, we'll also design and carry out a customized, systematic procedure for the move itself. For example, although computer equipment is tougher than it used to be, vibration and shock from moving can still damage it. It's important to create a drive image of each of your servers before the move, in case your hard disk is corrupted. User data will need to be backed up too.
Small details, like protecting drives, need to be attended to. For example, to keep things from moving that shouldn't, it's best to insert a floppy disk into floppy drives and tape CD drives closed. Everything should be labeled; servers and desktop computers look alike and it's easy to mix them up during a move.
It's also important that your personnel know what to do and expect during the transition. We'll provide the necessary instruction and guidance they need so they know what to expect and what their responsibilities are.
We've done all of this many times, so we are aware how to make the process as smooth and painless as possible. In fact, moving is actually an excellent opportunity to upgrade your IT infrastructure. We'll be happy to advise you on the most impactful changes you can make so your new network can be even better than your current one.
Relocating IT infrastructure isn't easy, but it doesn't have to be a gigantic headache. Let us take the stress and strain out of it for you. The earlier in the process you call us, the sooner we can get started on making sure your move is made right. Give us a call at to discuss how we can help.